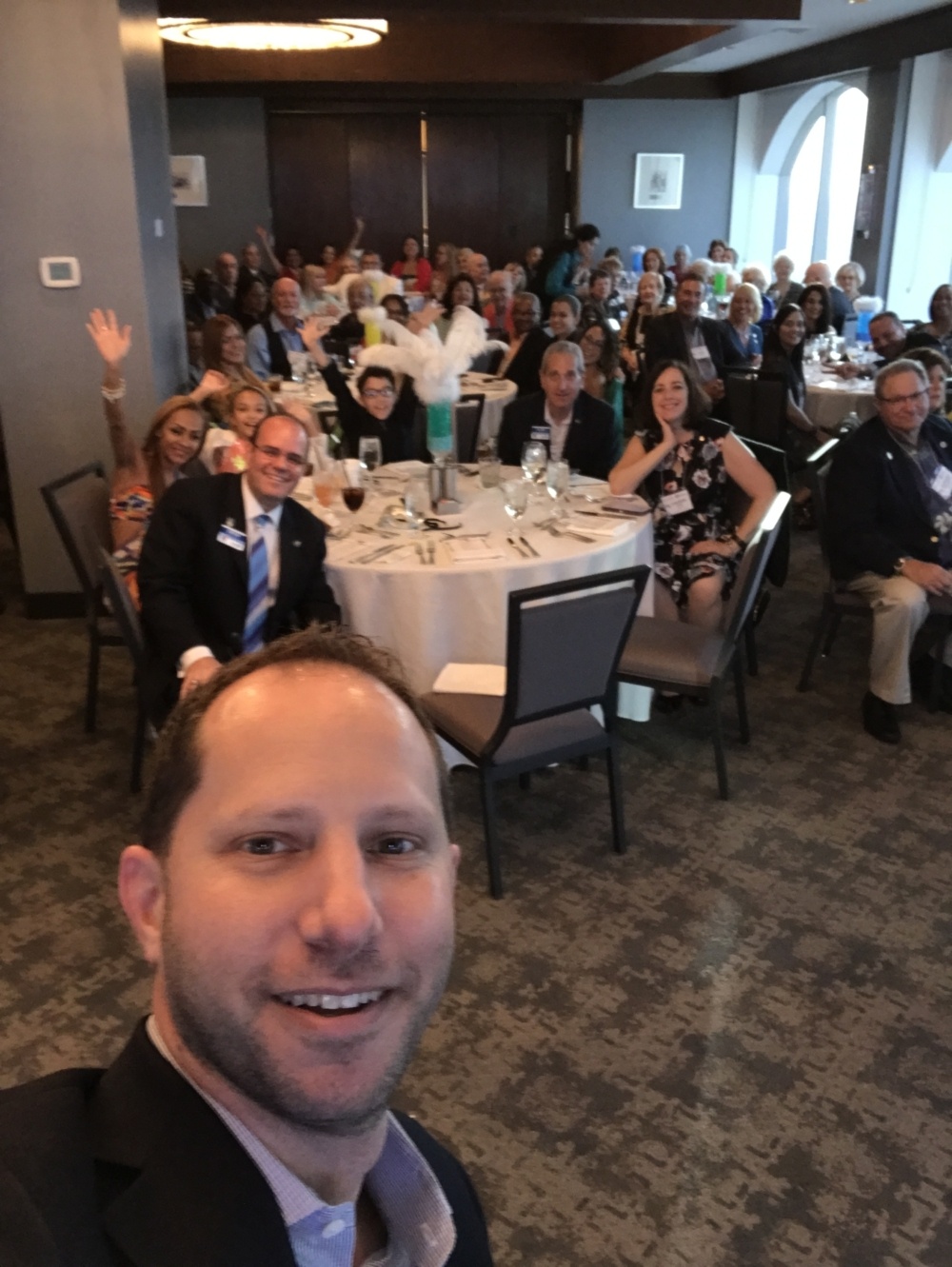 Jeffrey Kostick is proud to serve as President for the Rotary Club of Fort Lauderdale / Cypress Creek in 2018-2019. He has served on the Club's Board of Directors since 2016, has been chair of Public Image committee for two years, and founded the club's Adopt-a-School program in 2015. He was a featured speaker at District 6990's 2018 Assembly, has served on District 6990's Communications committee, and was the emcee for the install dinner for District Governor Drew Monaghan. He also serves on the Board of Directors for LifeNet4Families, the nonprofit of the year for Broward County in 2017.
Professionally, Jeff drives success through creativity and innovation. He is an award-winning web and graphic designer, with a unique ability to offer creative and unique approaches to marketing challenges.
An internet professional since 1997, previous website projects include Delta Vacations, Continental Airlines Vacations, Marriott Villa Vacations, 3Com and Alamo Rent-a-Car. As a graphic designer, he did all the design work for the movie premier for Miami Vice, working closely with the director and Universal Studios.
In the area of Internet Marketing, he has given several lectures and classes, and helps his clients develop cohesive strategies that complement their traditional marketing efforts, teaching them how to best take advantage of this emerging platform.
Mr. Kostick holds a Bachelor of Fine Arts in Electronic Intermedia from the University of Florida, where he won the distinguished President's Recognition of Outstanding Students for his leadership work on campus.

You can learn more about his company, Flying Chimp Media, at www.flyingchimp.com.